It's been one of those weeks where the weekend can't come soon enough. It motivated me to look up what is happening around Wellington and it turns out there are actually quite a few family-friendly events, so I thought I'd share what I found with you. It also happens to be Children's Day on Sunday, so let's go out there, take in the sights and sounds and have some fun with the family - or at least feel relieved that yours won't be the only family that can't have an outing without someone having a decent whinge about something. If you're not a fan of heaving crowds, take this as a heads up for the places to avoid this weekend. You're welcome.
FOR THE PLAYGROUND ENTHUSIASTS
If you have preschoolers, Civic Square will be turned into a giant playground with the help of the Wellington City Council, which will include good old-fashioned games like an egg and spoon race and facepainting.
Where:
Civic Square
When:
4 March 11-2pm
Hailing from Spain and brought here as part of the New Zealand Festival,
Arquitectura de Feria
is a fantastical playground made from recycled materials which has been installed near the waterfront. There are swarthy actors (who may or may not be Spanish) and all the rides are people-powered, including a Ferris wheel made from toilet seats.
When:
2-10pm daily (except Monday) until 19 March
Where:
Frank Kitts Park, Jervois Quay
Photo credit: Ireen Demut
FOR THE CULTURE VULTURES
Wander around to the Performance Arcade, a series of containers further along the waterfront to view some artworks and enjoy some live music playing into the evening.
Where:
Wellington waterfront
When:
5 March from 1.30pm/6 March from midday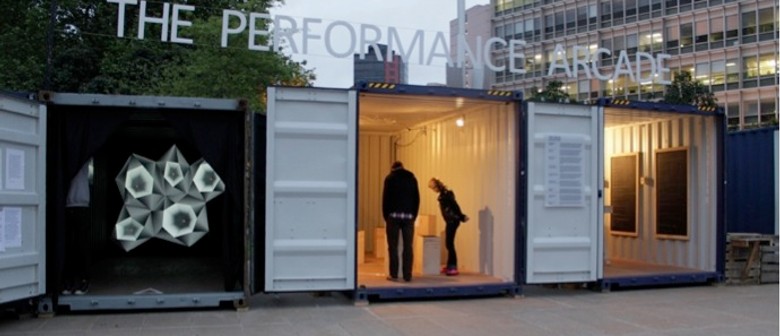 Along the way, be sure to check out the stunning and sobering
"Fly Me Up to Where You Are"
flag art installation conceptualised by Tiffany Singh for the New Zealand Festival, which bear the hopes and dreams of thousands of schoolchildren from Auckland, Wellington and Christchurch.
FOR THE ANIMAL AND NATURE LOVERS
Free entry for children on Sunday only - worth a mention for the fee-paying adults accompanying them.
Where:
Staglands Wildlife Reserve
When:
6 March 9.30-5pm
Where:
Zealandia Sanctuary
When:
6 March 9-4pm
Event schedule accurate as at 3 March.